WeTek weekend suggestions
Check your calendar! Christmas is closing in fast.
Here's our first suggestion: check your favourite online stores and get your shopping done before the delivery stops being guaranteed in time for Christmas. Nobody wants to deal with the chaos in the mall. Unless...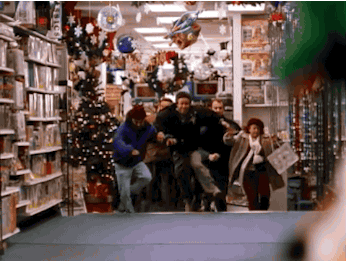 Well, unless the only movie theatre in your area is built inside a mall (like a multiplex). In that case you should totally go there this weekend because, you know, ROGUE ONE!
We usually provide you with three suggestions or so, but this week... Rogue One is all we can think about. Sorry.
It's totally fine if you want to stay home and enjoy our devices. There's plently entertainment to choose from using WeTek Hub, WeTek Core or WeTek Play!
But, honestly, who's not super excited about this one?